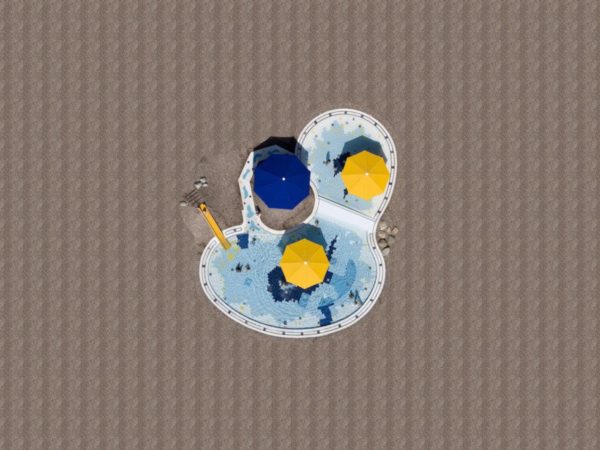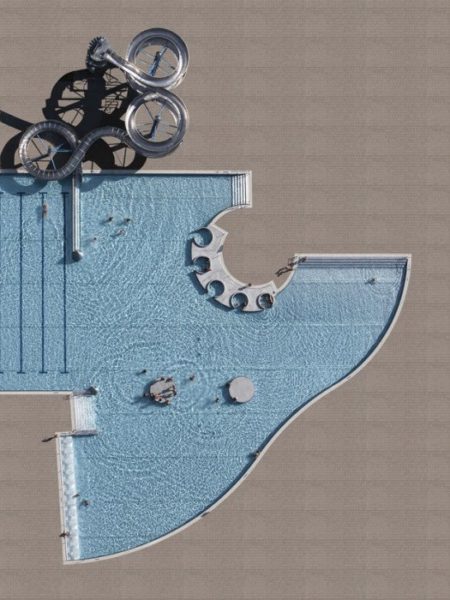 Would you believe that these are swimmin gpools photographed from high up in the sky?
All at Stephan Zirwes web site.
Don't fall for this swimming pool, don't fall into this swimming pool.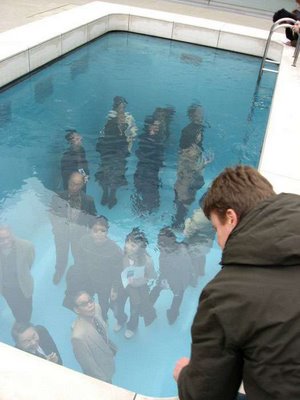 YouTube link
This is an art installation where you may think that there is a swimming pool, but only the surface of the water is present as a glass roof on top of an empty swimming pool.
Source: 21st Century Museum of Art of Kanazawa by Leandro Erlich.