The picture of this (nearly) wild tiger in a street comes from Nikolaj Arndt.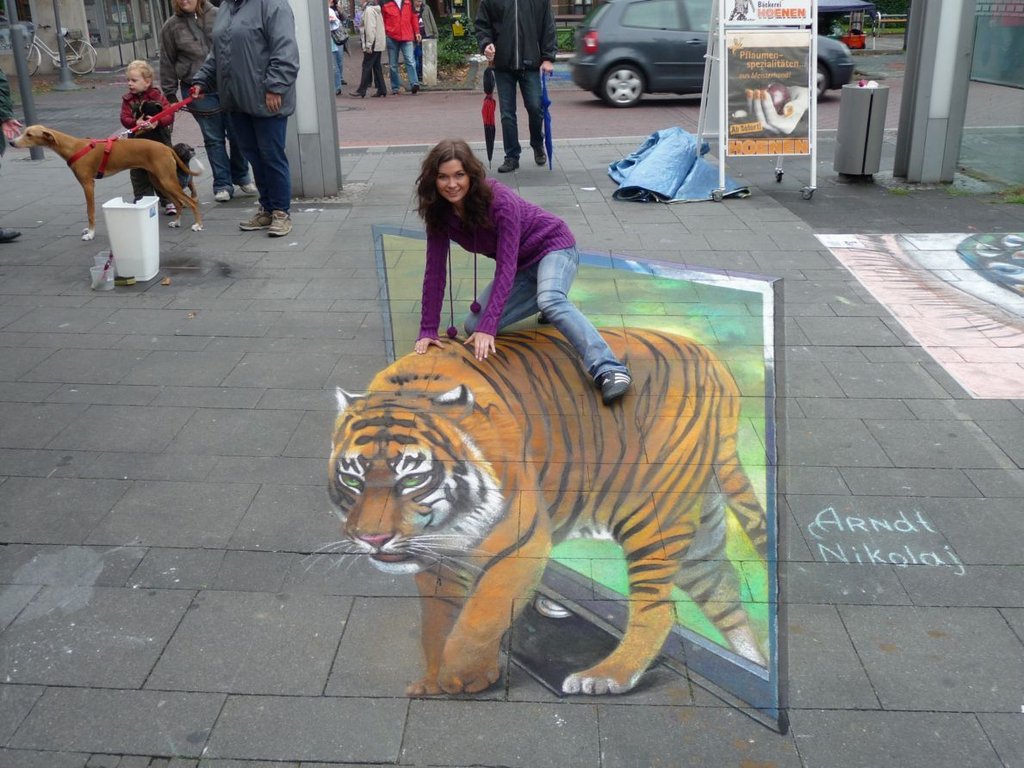 This video was created to illustrate True Reverse Perspective.
True Reverse Perspective from JMS on Vimeo.
You will notice that the perspective is totally reversed (near objects are small and far ones are small). Slightly perturbating for the senses, indeed.